 Set Your Sights Higher
Coming 2027
Bellevue, Washington
Situated above it all, Cloudvue will transform the Eastside.
Rising from the highest point in Downtown Bellevue, Cloudvue is a sustainable office-focused, transit-oriented, pedestrian and bike-friendly, mixed-use project. Cloudvue is Bellevue's largest master-planned development, promoting collaboration and innovation through the perfect balance of jobs, housing and unique amenity offerings.
Tower 1 Rooftop
Tower 1 Mid Level
Tower 2 Rooftop
Tower 2 Mid Level
Tower 2 Podium
Tower 3 Rooftop
Tower 3 Mid Level
Elevated
Office
Elevated
Office
Elevated
Office
Next Image >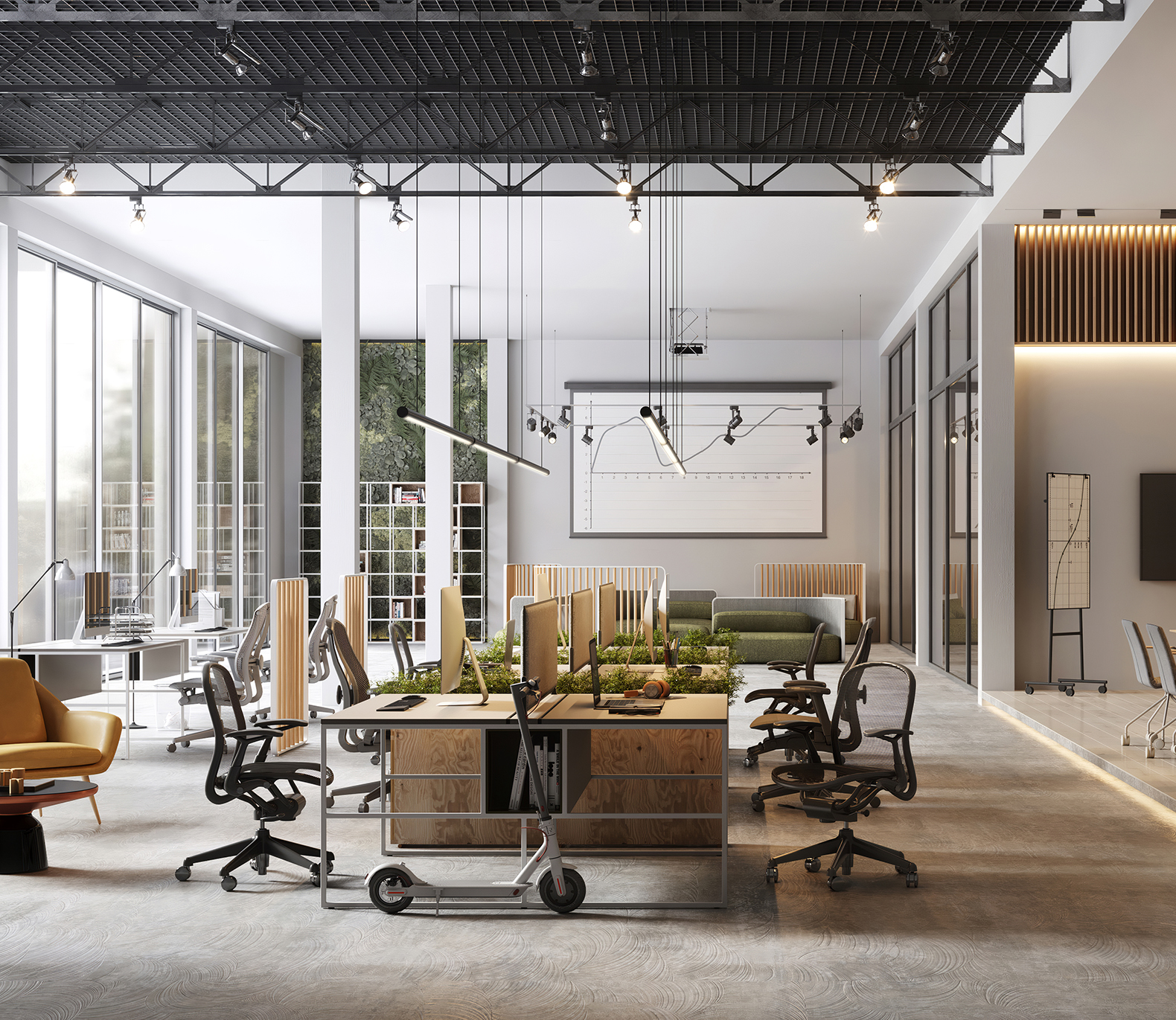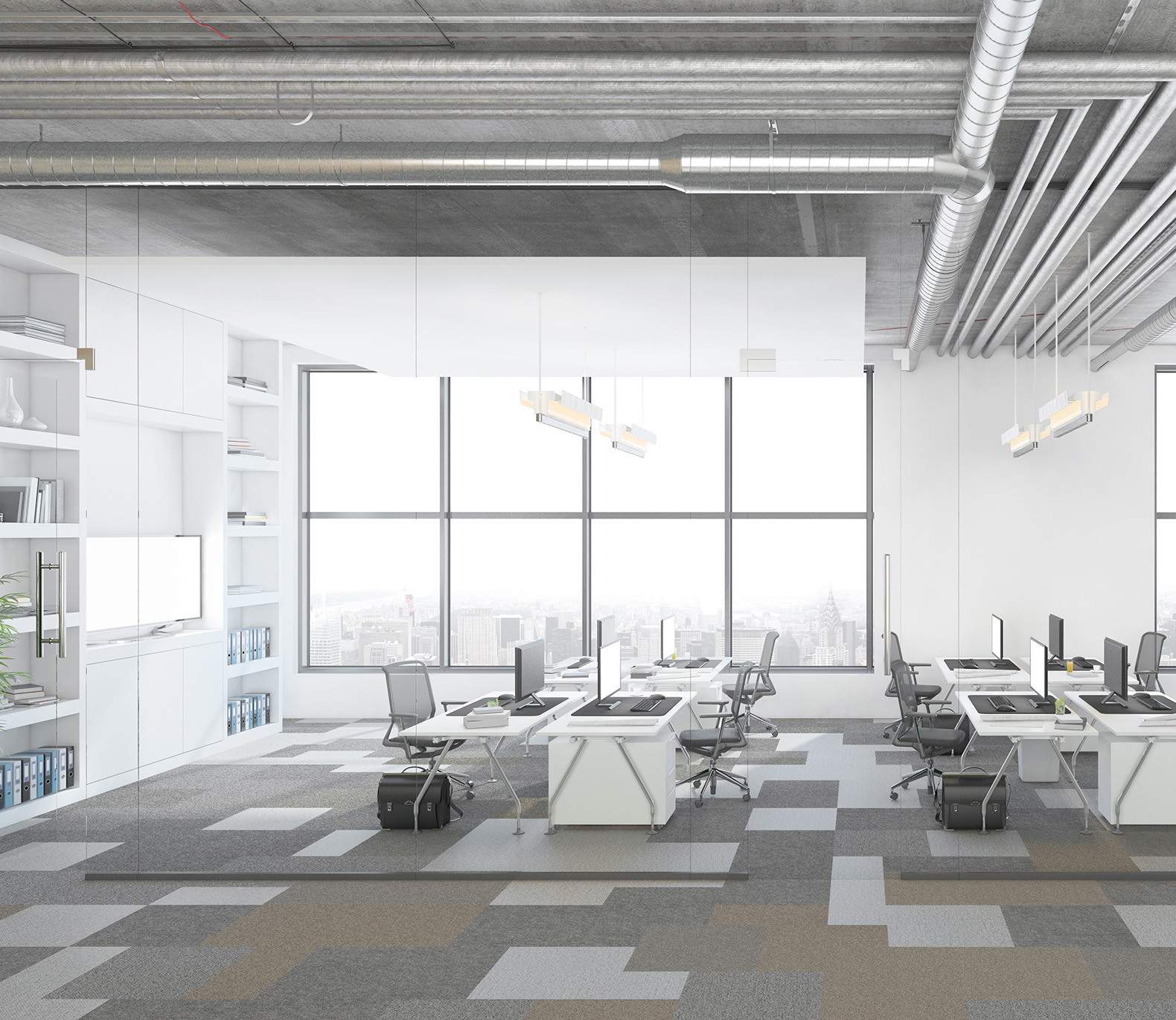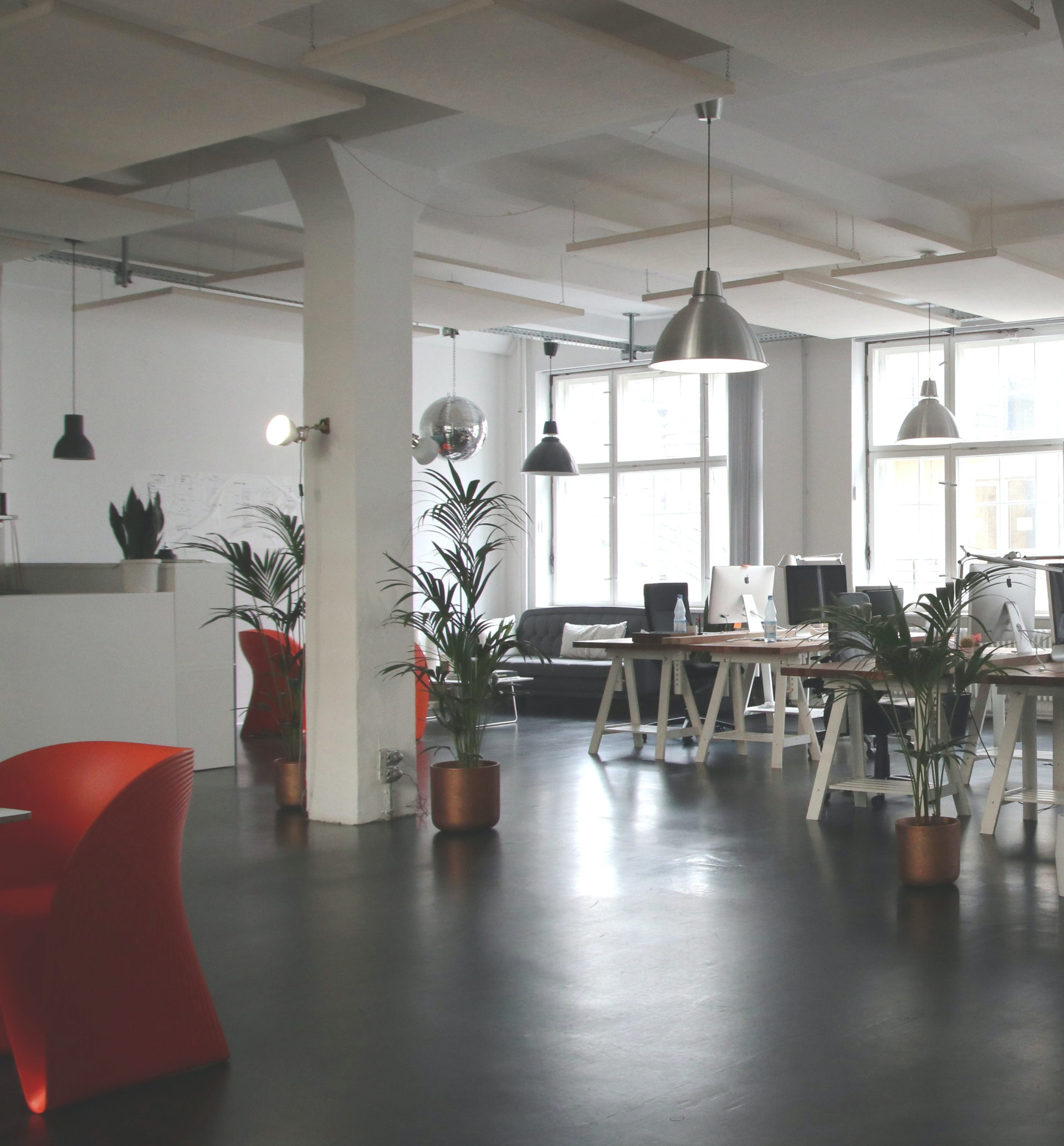 Office
Cloudvue's two 600 foot office towers will offer 1.8 million square feet of modern office space with spectacular views. The master-planned environment approach fosters collaboration and high-impact innovation. Cloudvue will meet a minimum design standard of LEED and Fitwel certified, guaranteeing an environmentally health and wellness-conscious work experience.
1.8 MILLION
SQ FT
41 STORIES
HIGHEST POINT IN DOWNTOWN BELLEVUE
Refined
Living
Refined
Living
Refined
Living
Rooftop
Amenity
Rooftop
Amenity
Next Image >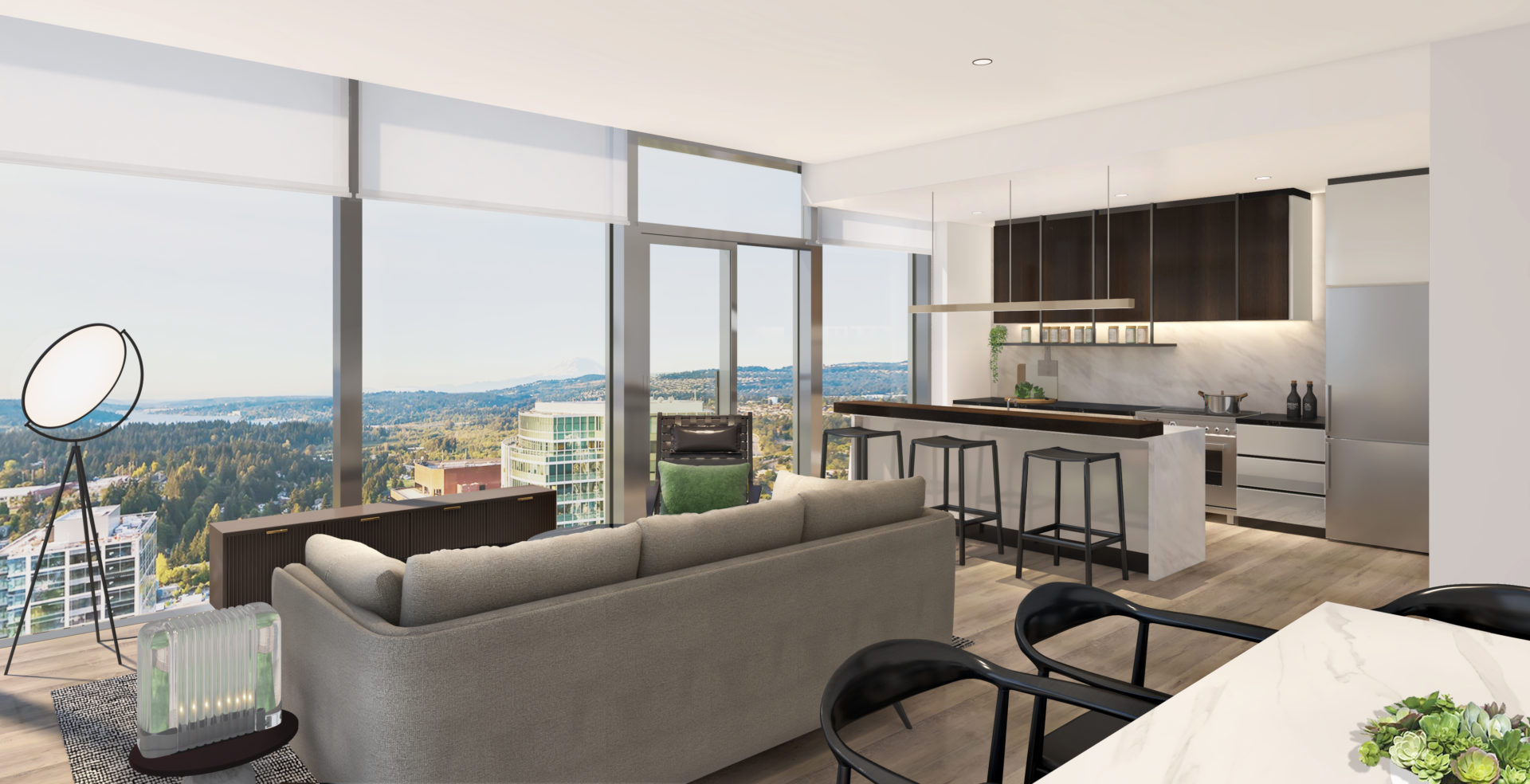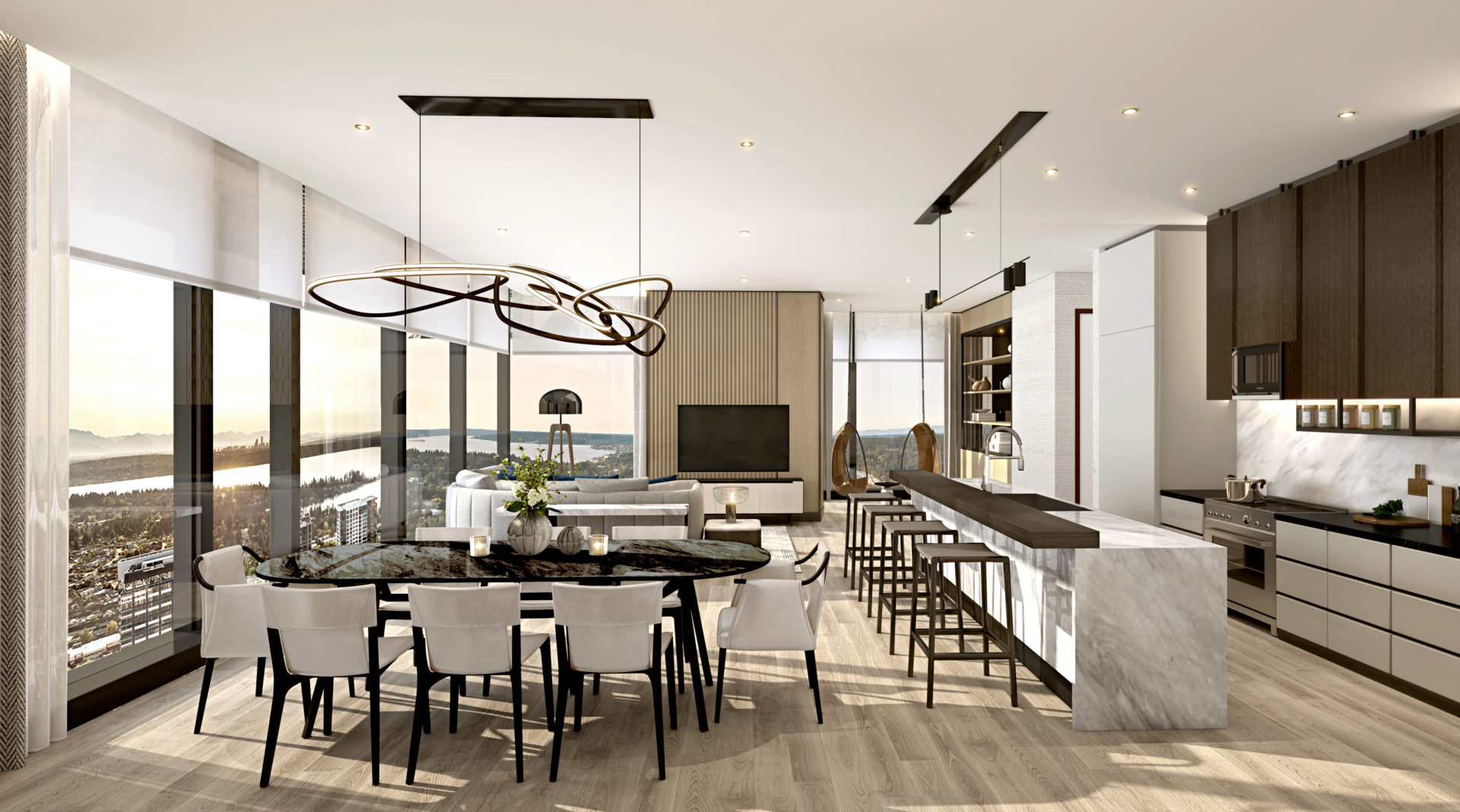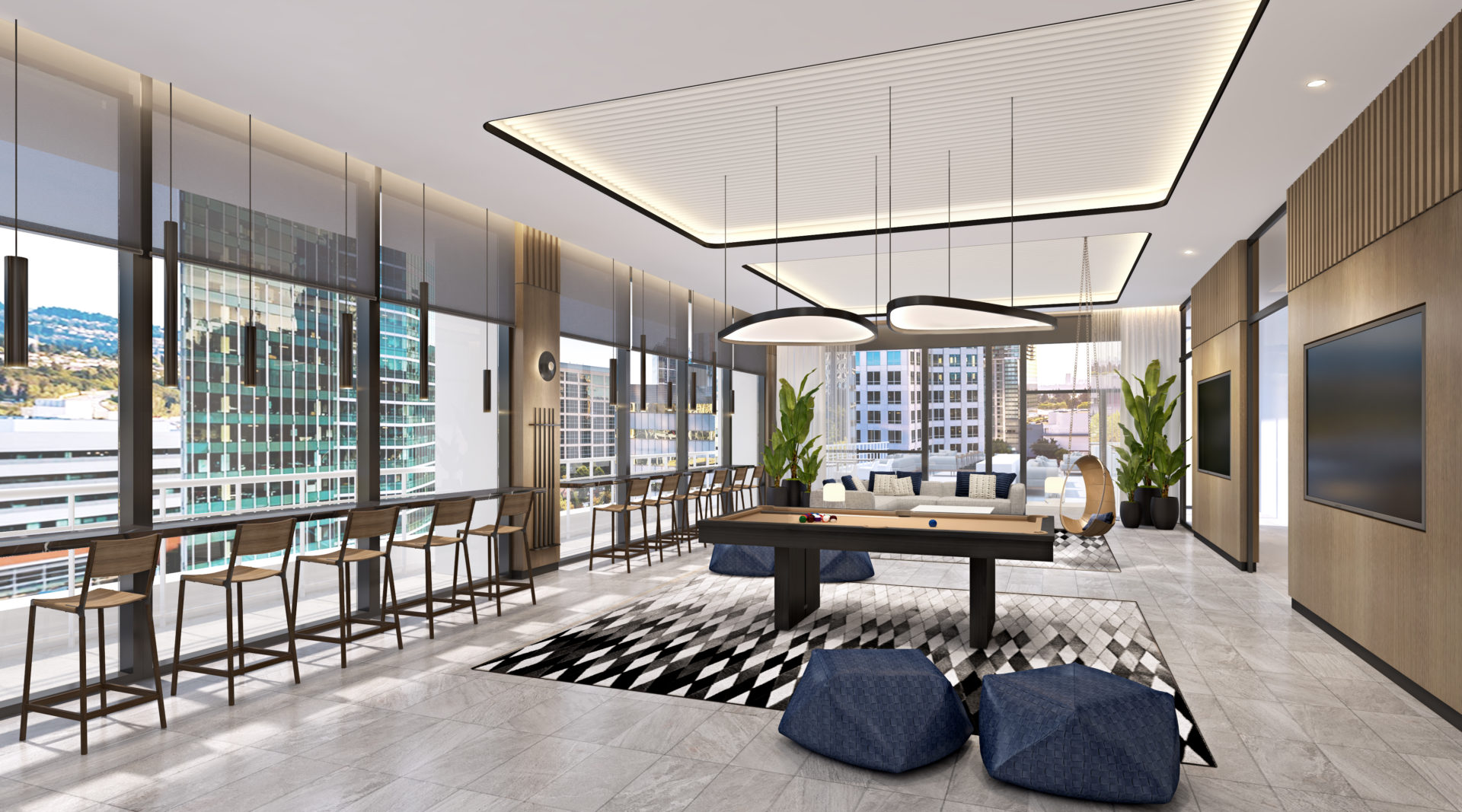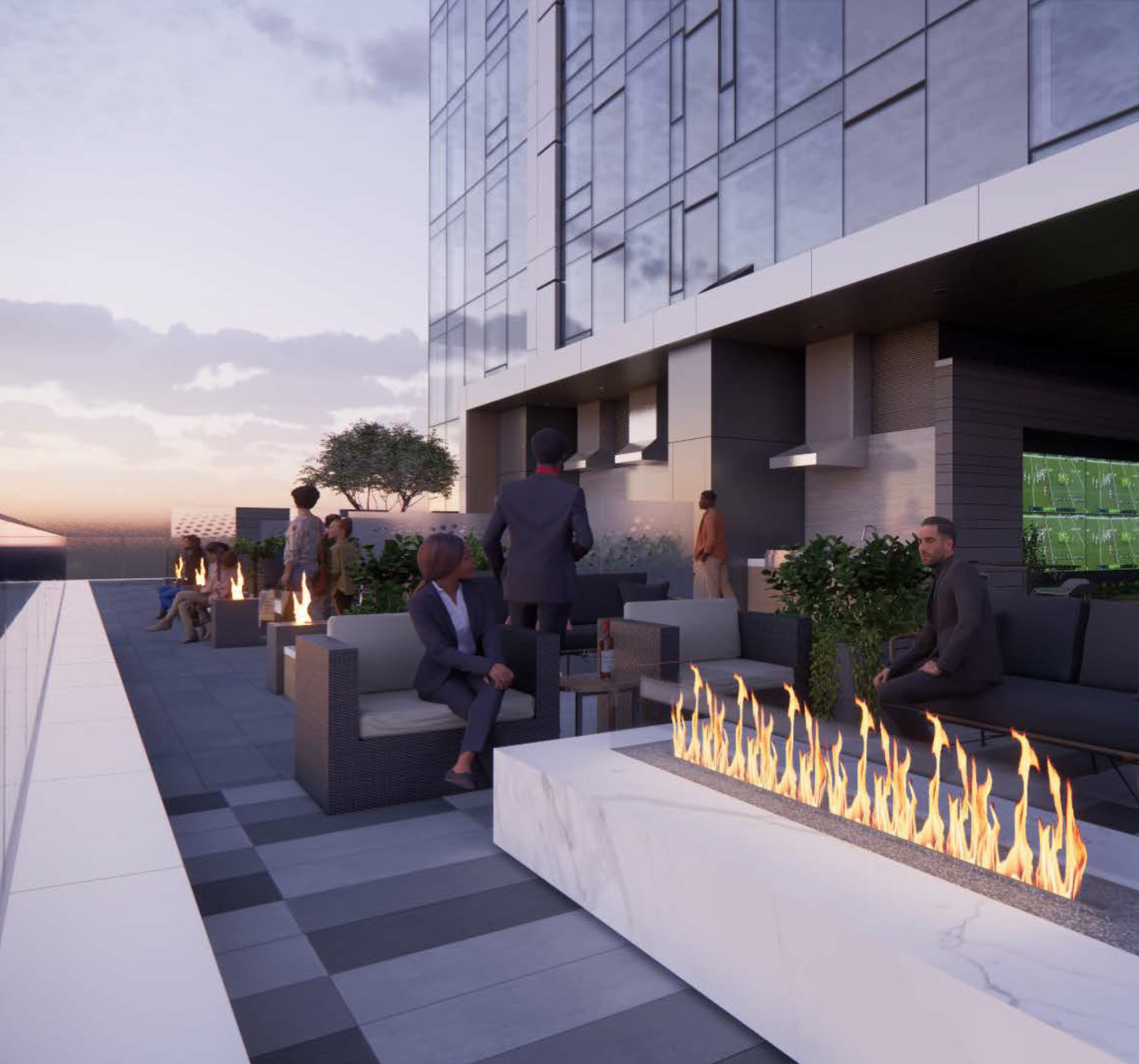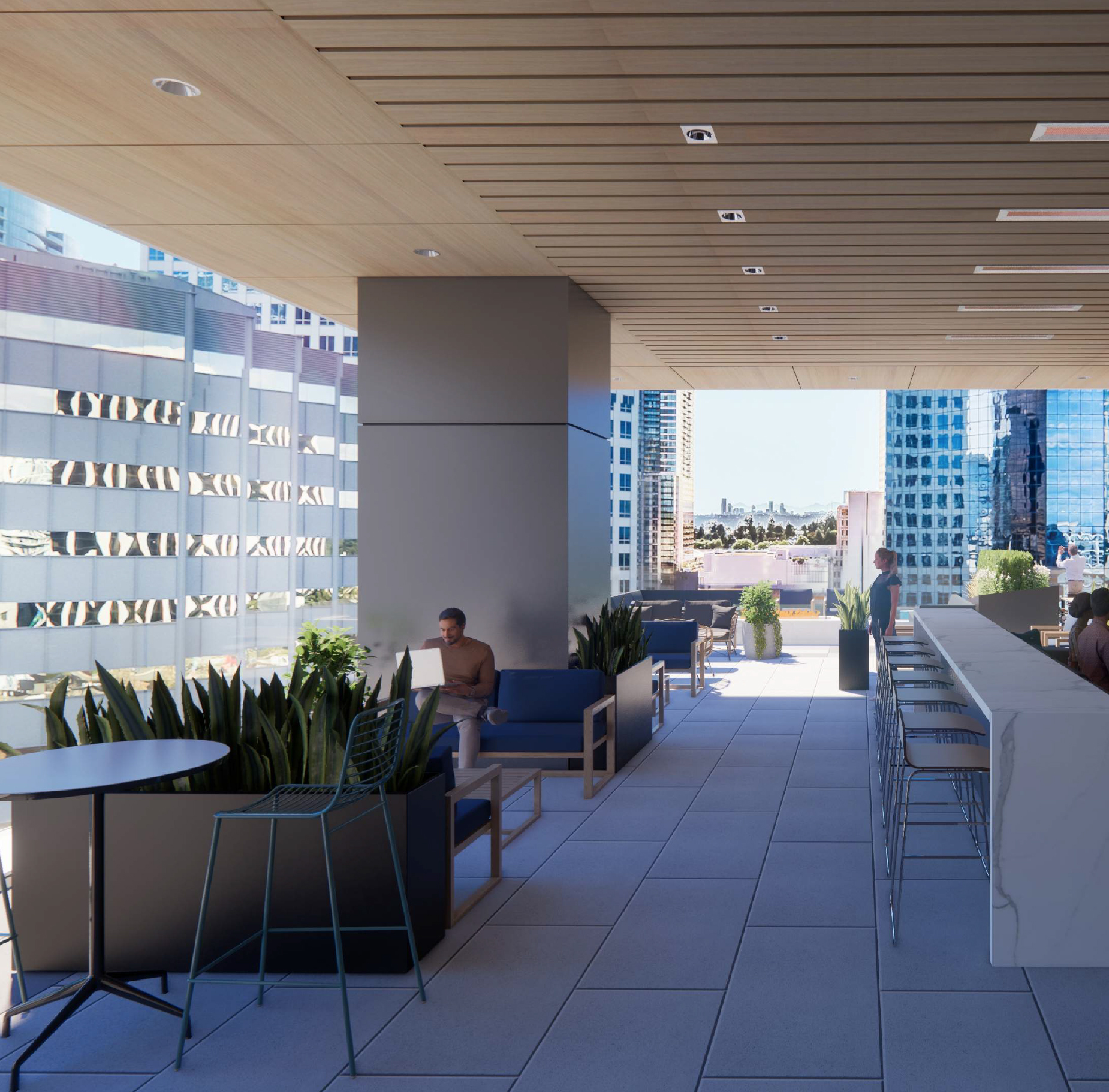 High End Residences
Live in the clouds and still be part of the city. Cloudvue will include 500 well appointed residential units, offering sophisticated finishes, modern amenities, and unparalleled views from Bellevue's tallest residential tower. Optimize your work-life fit, and live conveniently next to the top employers in the Puget Sound area. In the tallest residential tower of 600ft, residents will be just steps from boutique and designer shopping, open green spaces, and the Eastside's best dining, nightlife and interconnected transportation system. The surrounding school district was ranked #2 in Niche's 2020 Best School Districts in Washington and consistently ranks high nationally.
Food & Drink
Food & Drink
Rooftop
Bar
Rooftop
Bar
Rooftop
Bar
Next Image >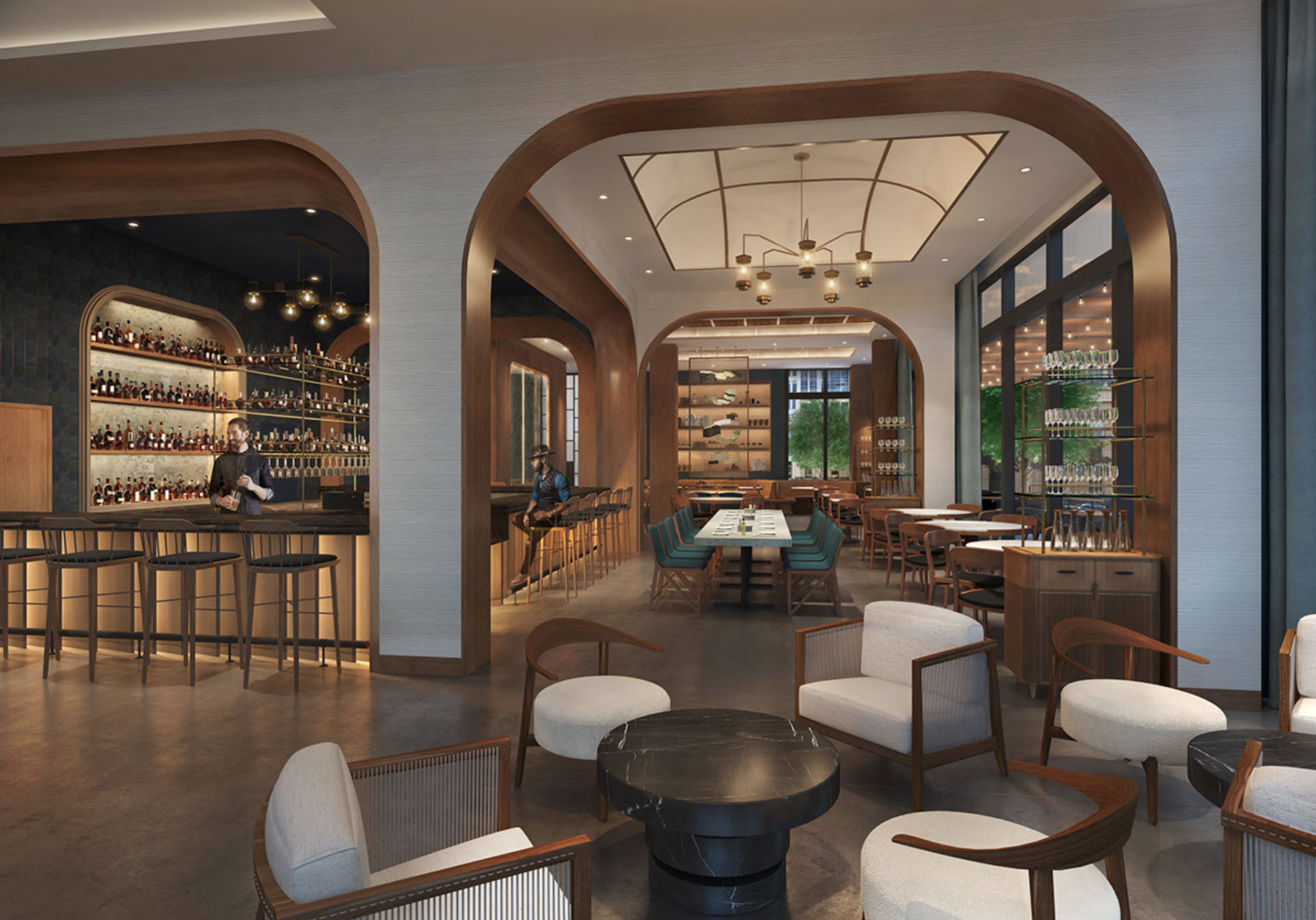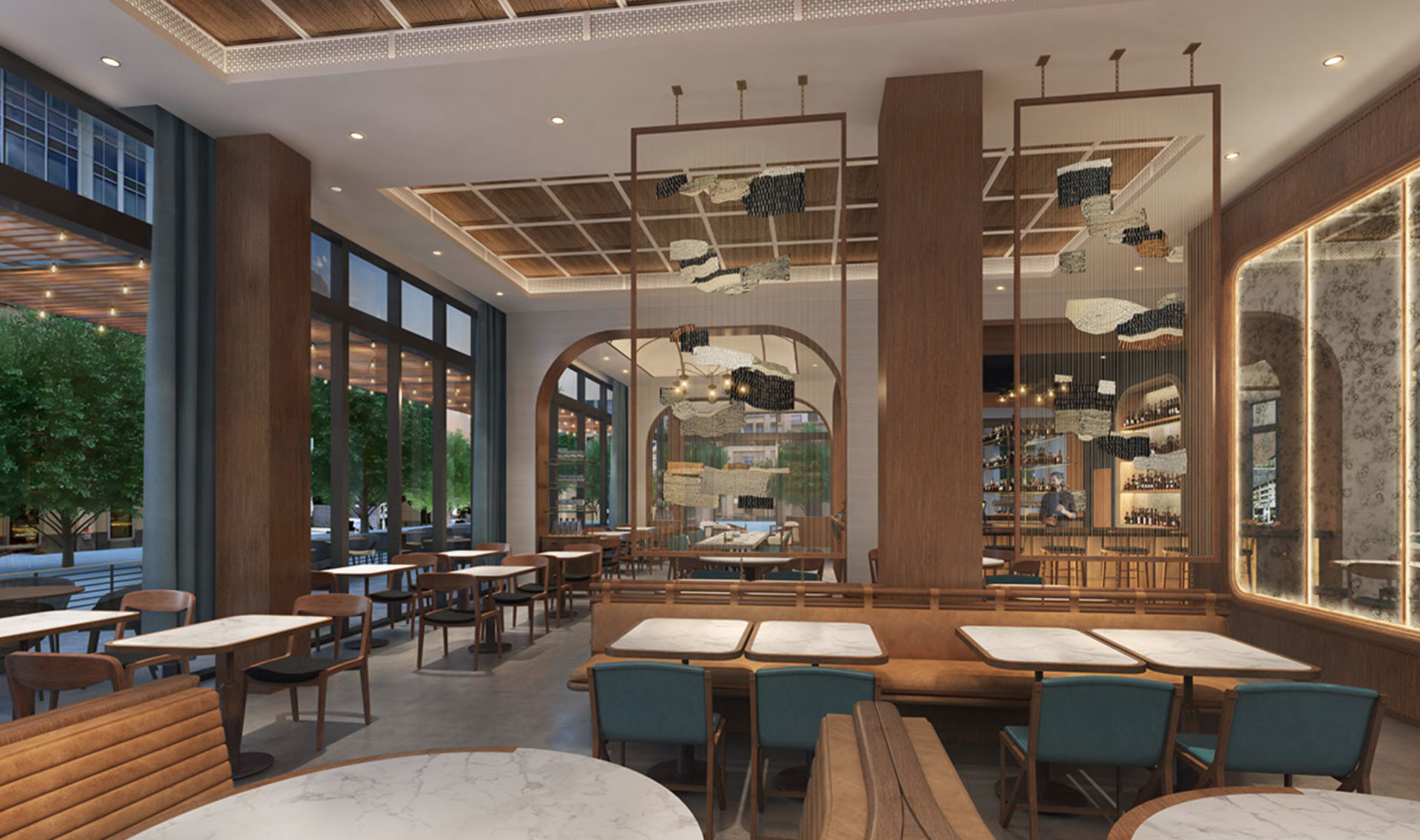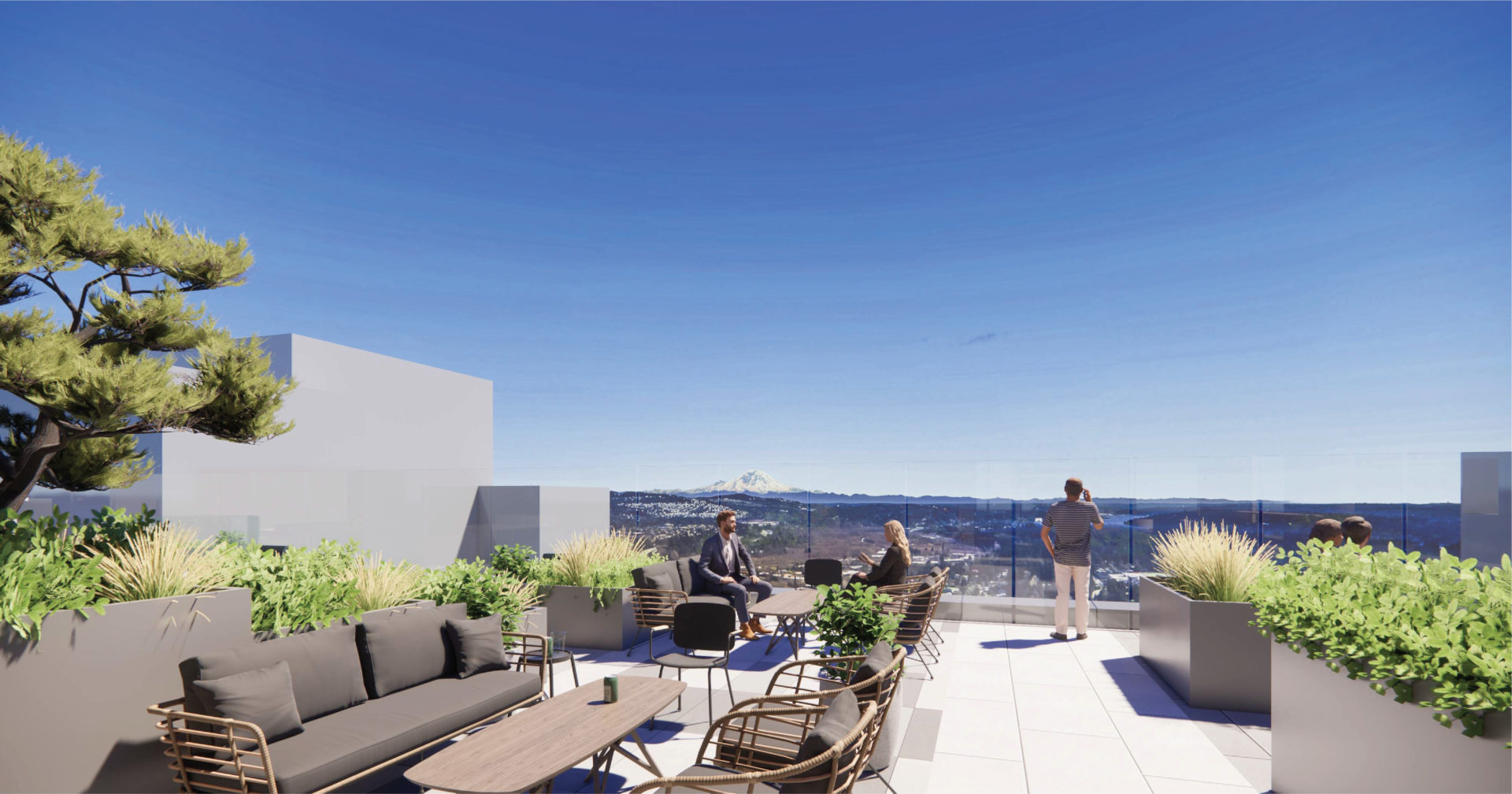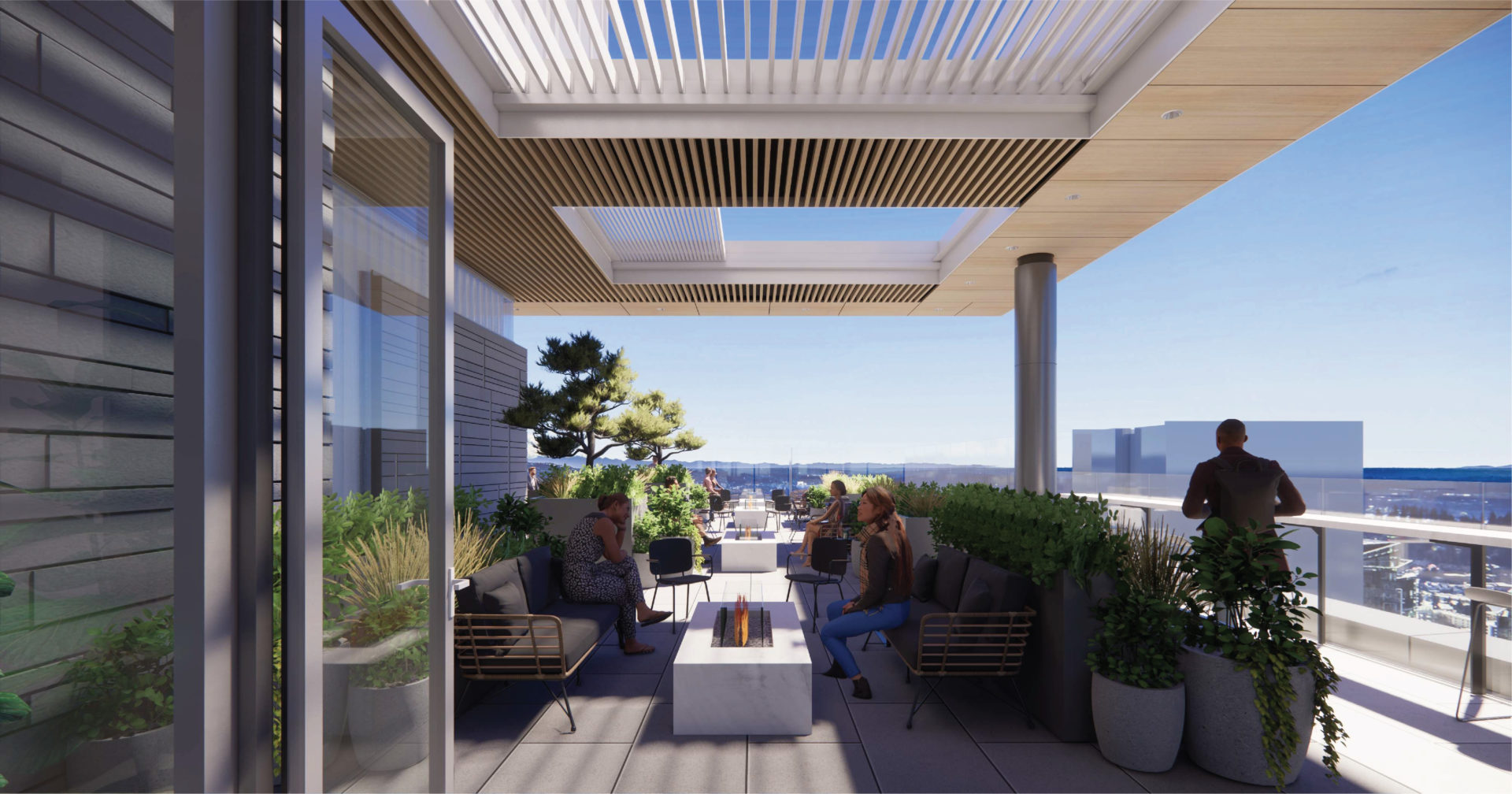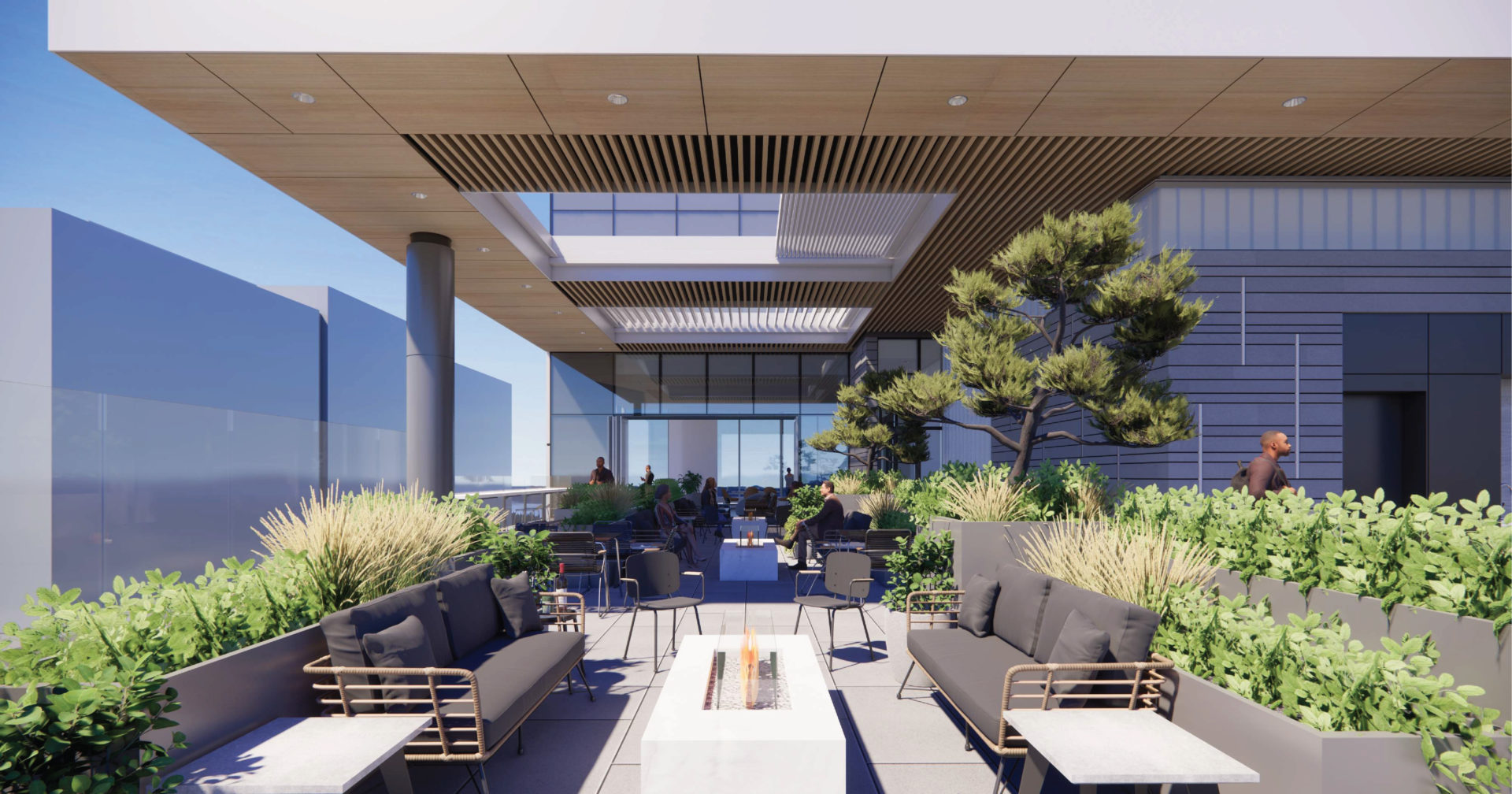 Restaurants
Rooftop Bar
32,000 square feet of diverse tenant mixture of food and beverage outlets over the three towers will complement and supplement a variety of lifestyle needs. The eating and drinking experience at Cloudvue aims to cultivate an atmosphere of community, where locals, workers, and visitors gather.
Enjoy an evening or happy hour above the rest at Cloudvue's stunning rooftop bar and lounge. With sweeping views of Lake Washington, the Cascade and Olympic mountain ranges, Downtown Seattle and Mount Rainier, this unique destination will deliver the perfect accent to any libation.
Boutique Hotel
Guests can relax in comfort at Cloudvue's boutique hotel, offering luxury rooms and exquisite design. With multiple restaurants and bars in the complex, including spectacular views from the Pacific Northwest's highest rooftop bar and lounge, guests can be a part of Bellevue's vibrant dining and nightlife without leaving the premises.
Connected
Transit
Bellevue
Transit Hub
Connected
Transit
Next Image >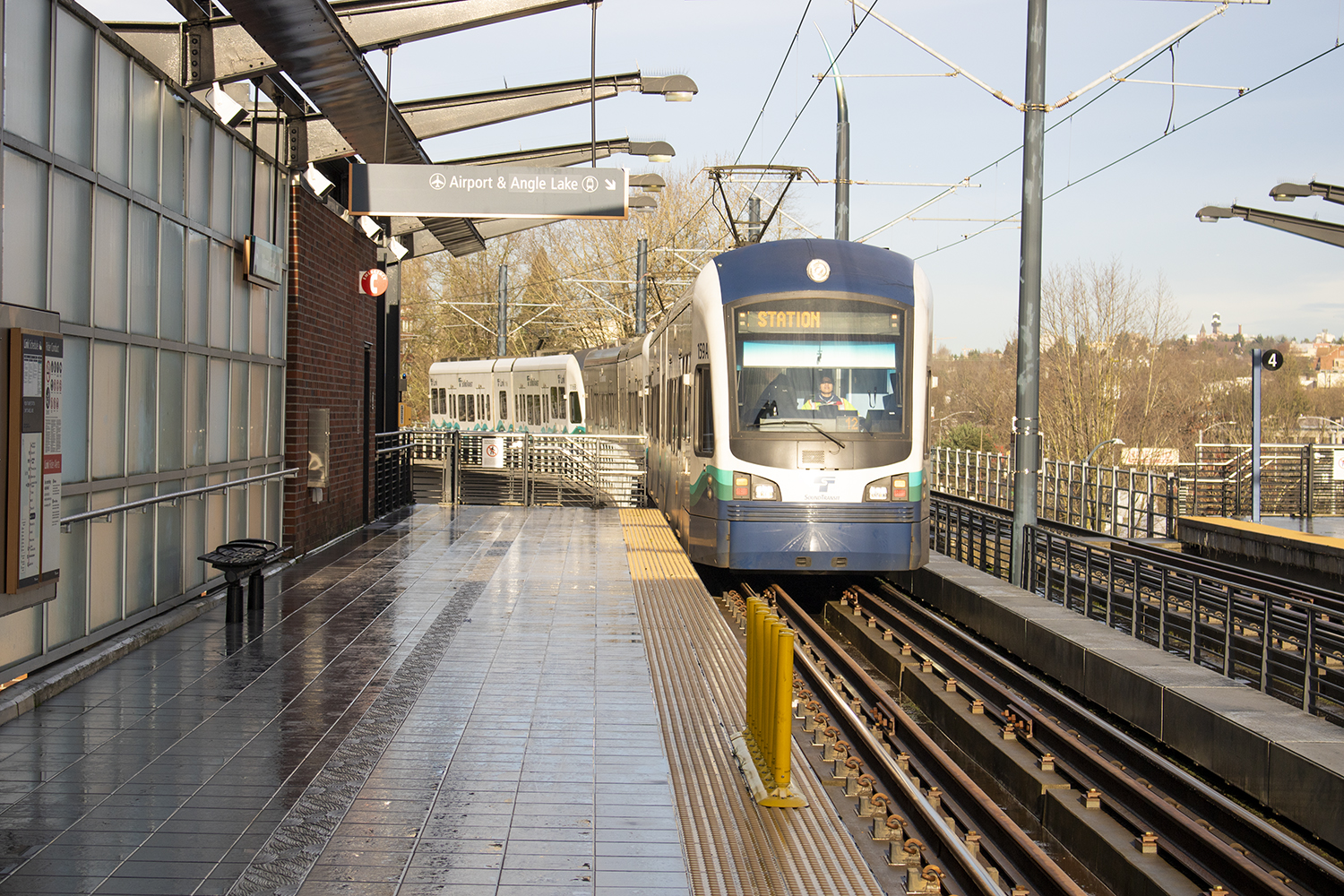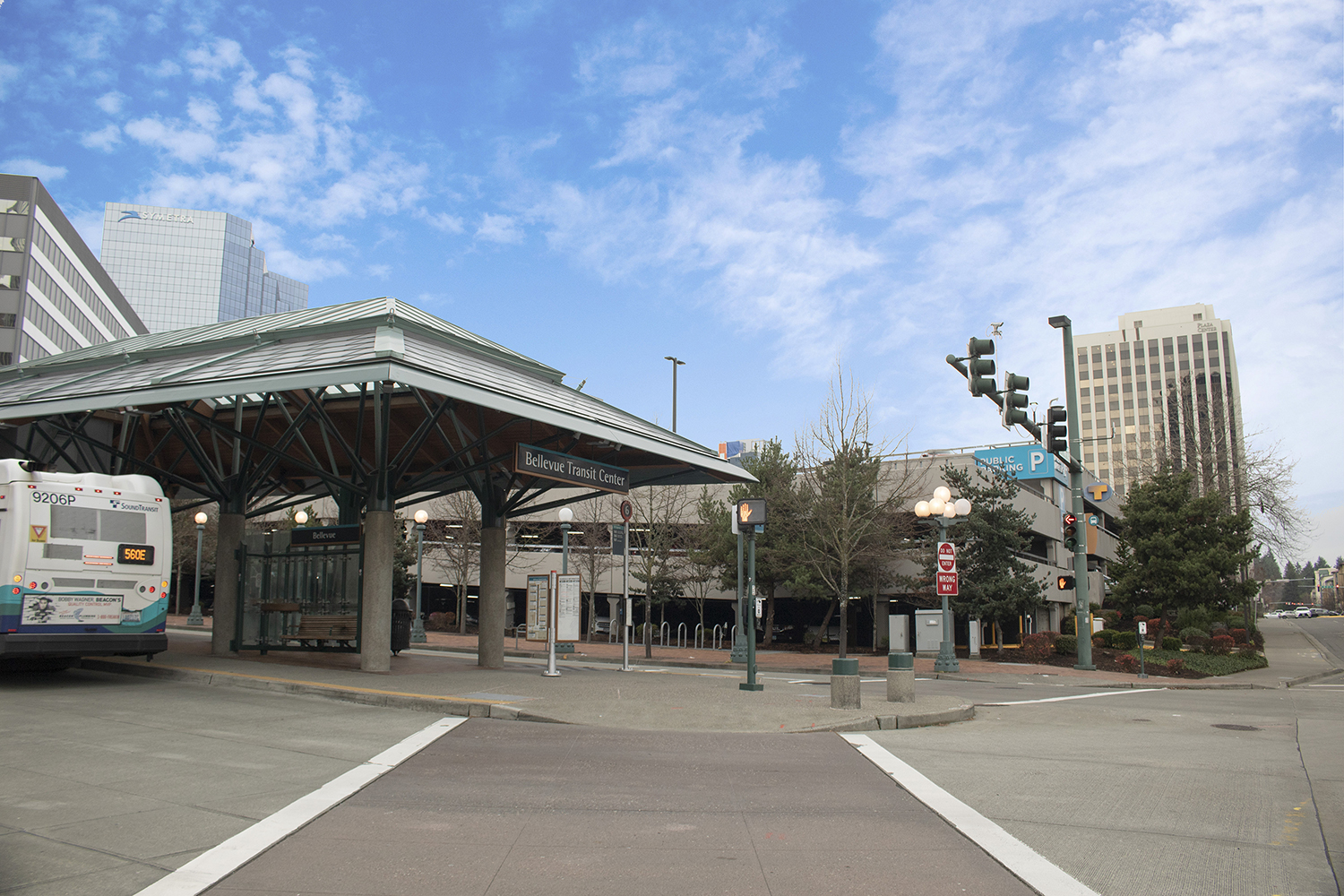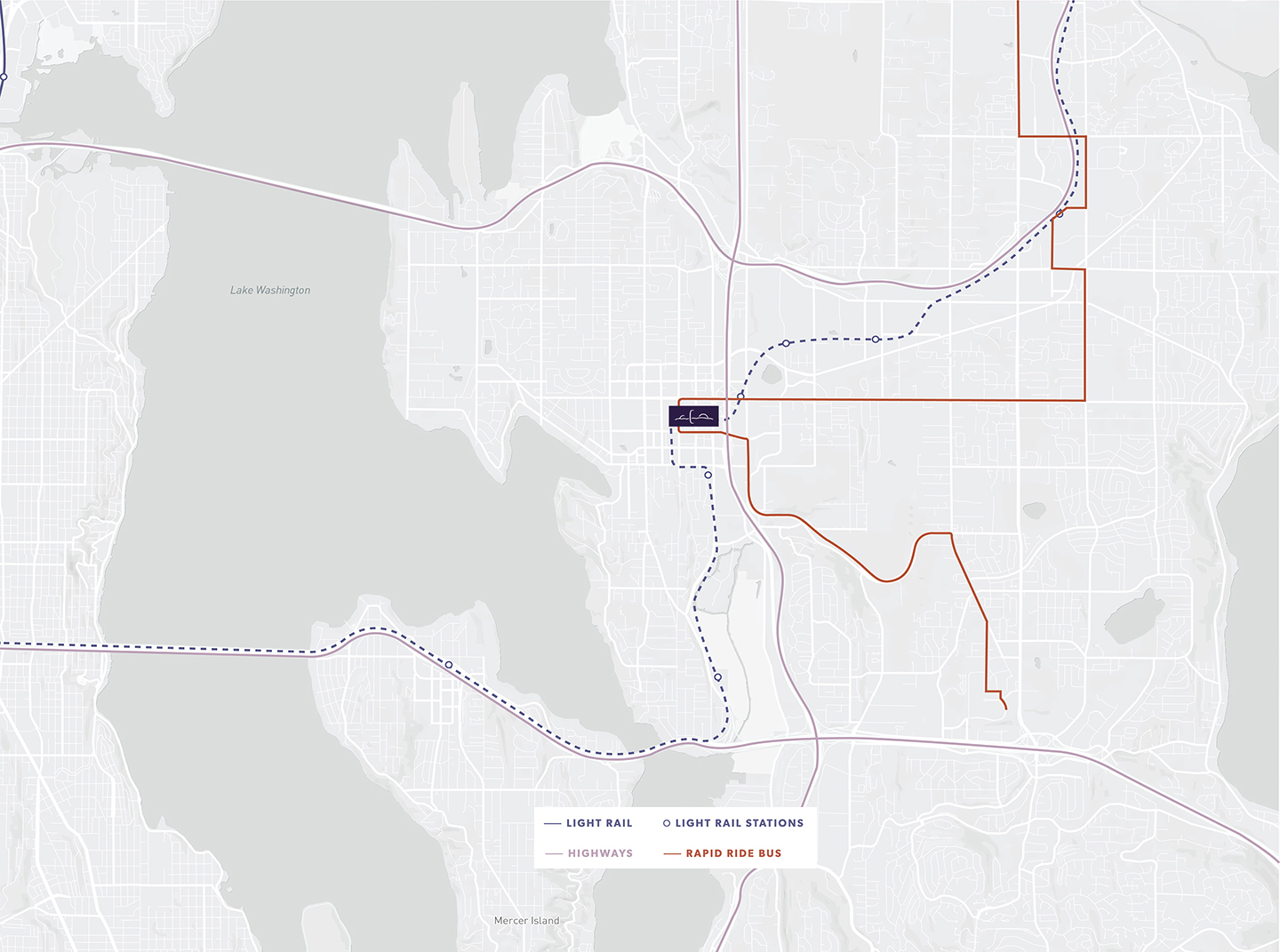 Connected Transit
Light Rail
Easy Highway Access
Strategically located at the heart of Bellevue, Cloudvue will be directly connected to Bellevue's downtown transit center, half a block from the future Link light rail station, and just one block from I-405 on and off ramps. With a walk score of 90, tenants, residents and guests will not only be at the center of a new and vibrant Eastside, but also effortlessly connected to the greater Puget Sound region.
East Link light rail will transform Bellevue and the Eastside as a whole. Traffic-free connections to Downtown Seattle, Seatac International Airport, the University of Washington, and nearby Kirkland, to name a few, will further enliven an already vibrant Downtown Bellevue. Cloudvue residents, tenants, and guests will be only steps from the new Link station and access to the greater Puget Sound region.
Cloudvue offers direct access to the region's interstate system. I405 on and off ramps are a one-block drive away. From there I90 and Highway 520 easily connect drivers to Downtown Seattle and the University of Washington to the west and some of the Northwest's best hiking, camping and other notable outdoor adventures to the east.
Vibrant
Location
Vibrant
Location
Vibrant
Location
Destination Experiences
Destination Experiences
Next Image >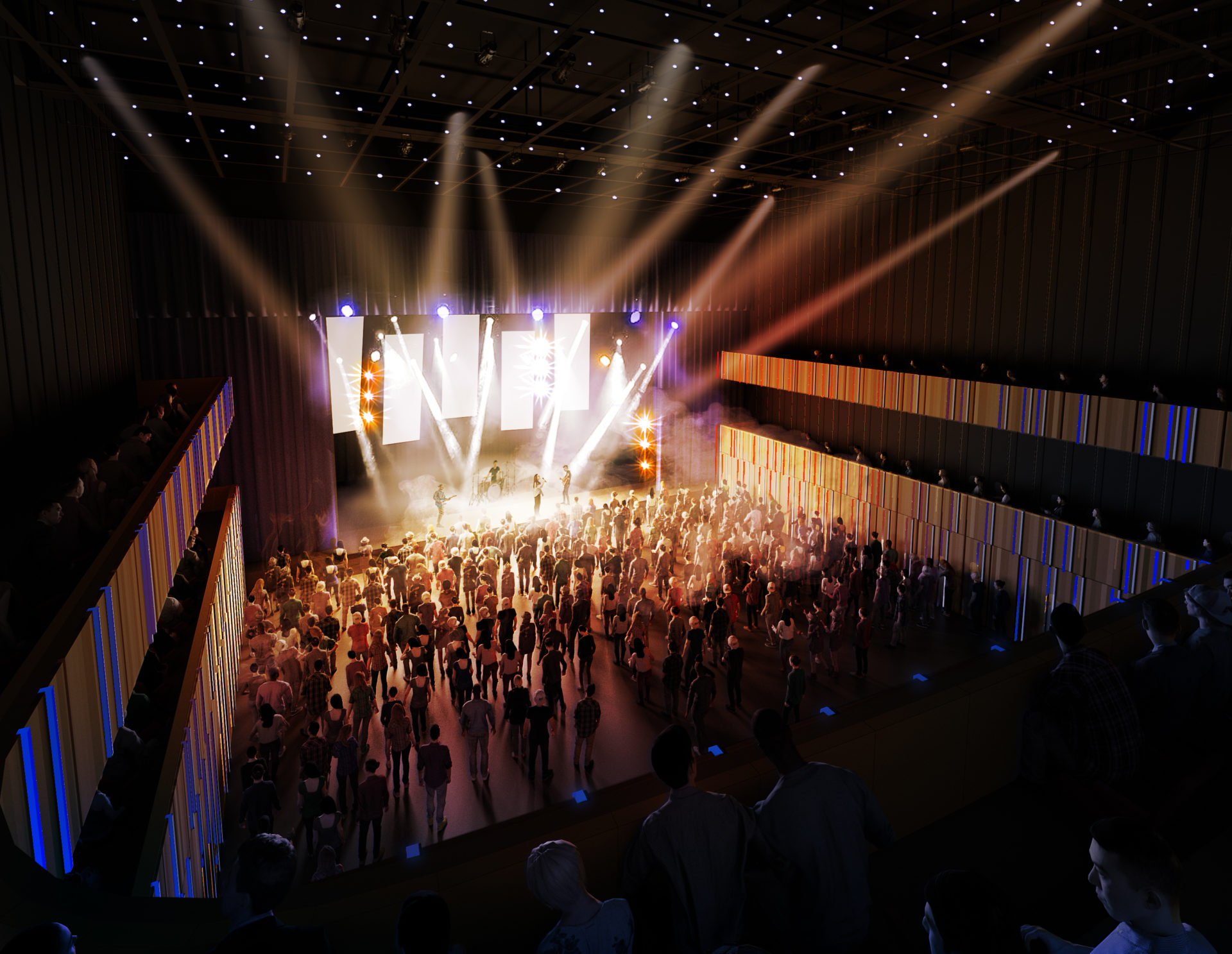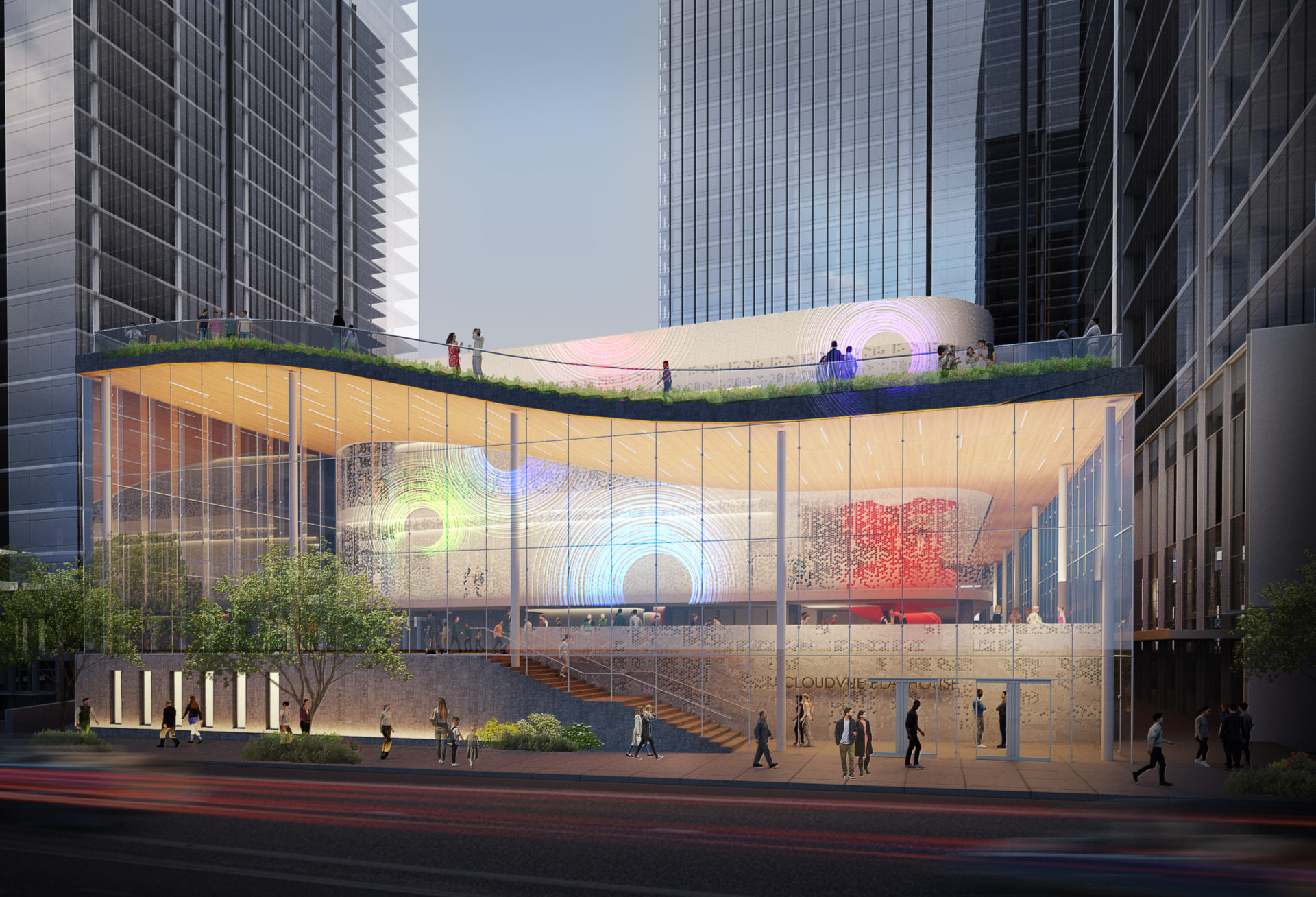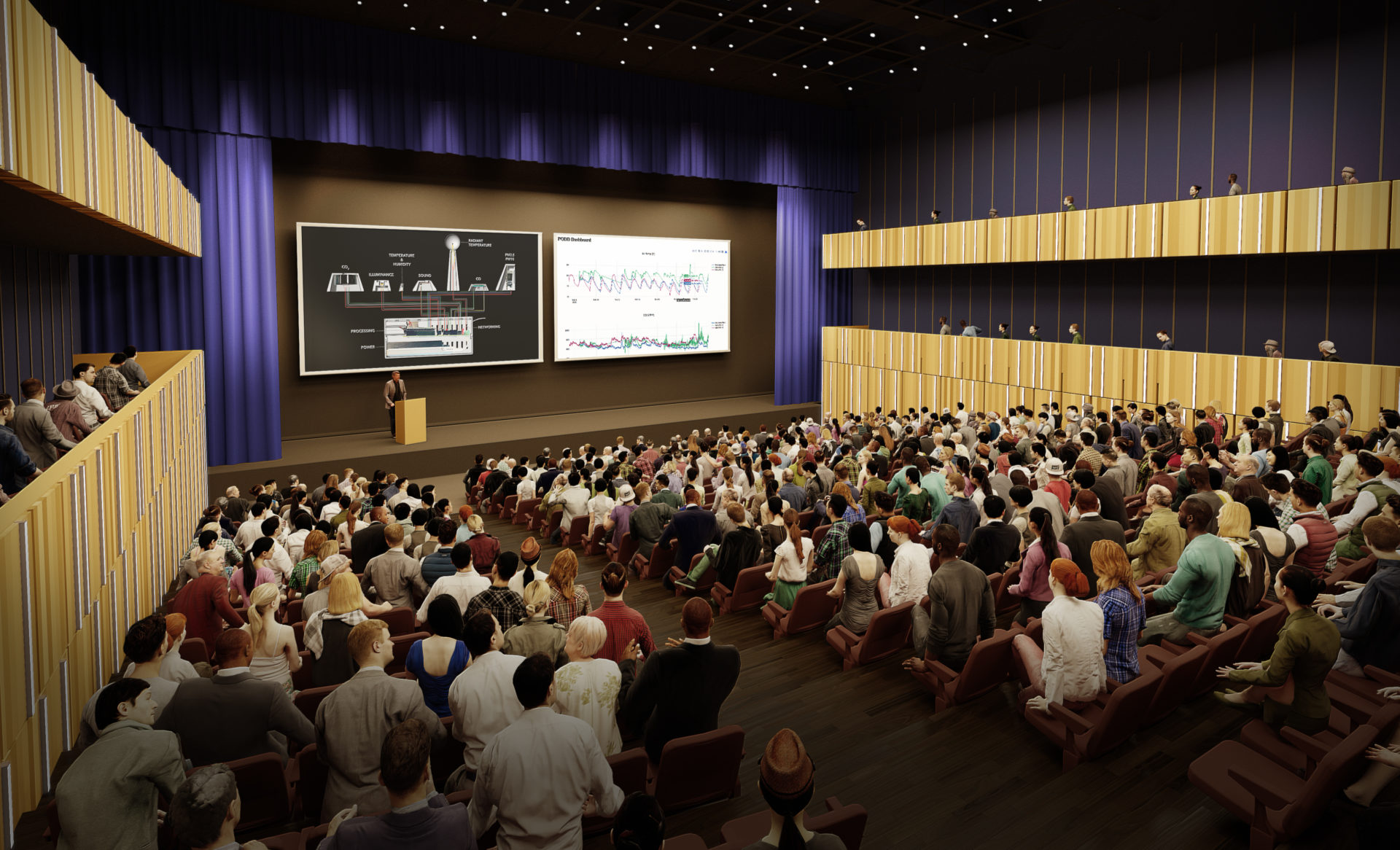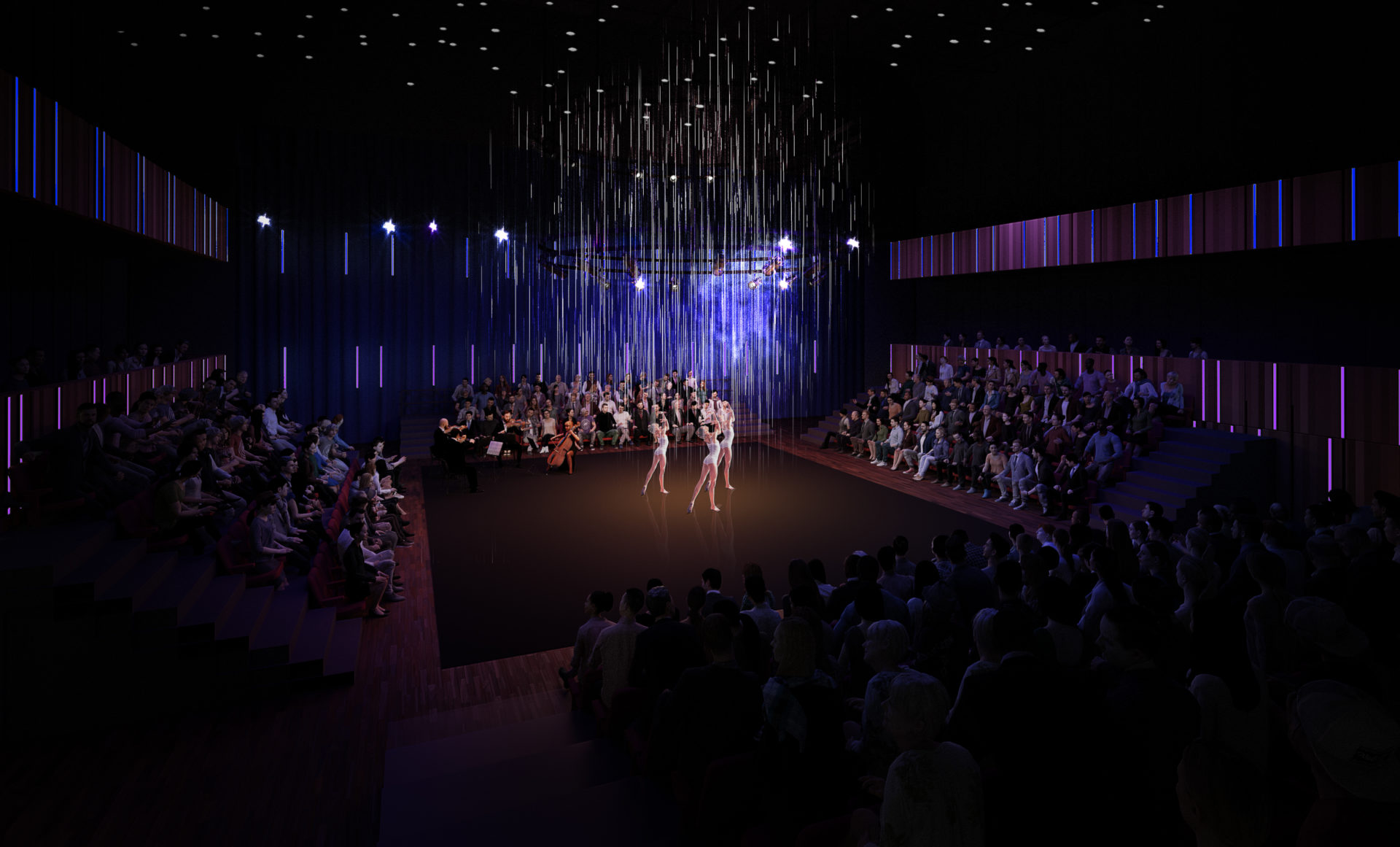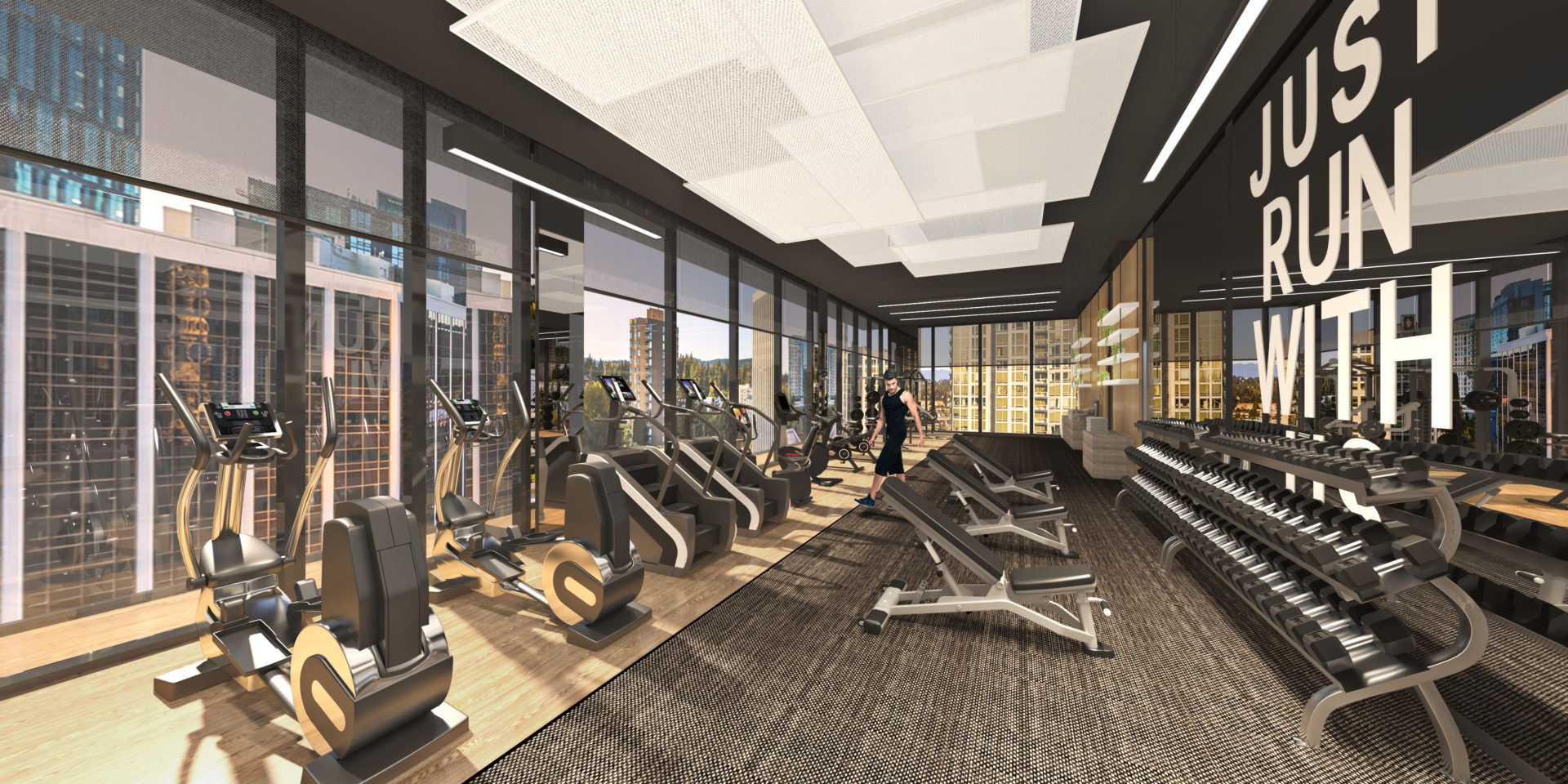 Vibrant Location
Destination Experiences
Cloudvue is primely located less than a 10 minute walk to the mega shopping center, Bellevue Square, and to the City's 20-acre Downtown Park, which boosts water features, landscaped promenades, playground and small event spaces.
Cloudvue will offer over 74,000 square feet of retail, restaurants, gym and other planned active-use spaces. Our bold vision positions Cloudvue as a community-driven destination, serving tenants, residents, and guests alike, offering a unique rooftop bar and lounge at 800 feet above sea level, generous outdoor spaces. Cloudvue is proud to be assisting Easthub to build a 600-seat performing arts playhouse with flexibility to accommodate 1,000 people with standing room.
News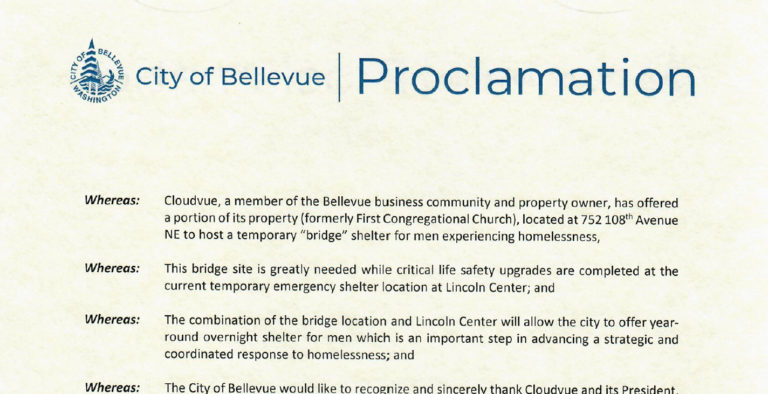 Bellevue honors Cloudvue
In August, the City of Bellevue issued a proclamation to Lawrence Lui of Cloudvue for his support to temporarily house 110 homeless men in the heart of downtown Bellevue.